Adobe Creative Cloud Onsite Training & Advanced Classes
Would you like a quote for Adobe Creative Cloud onsite training or advanced Creative Cloud classes within 24 hours? Request a quote and we'll do the rest!
---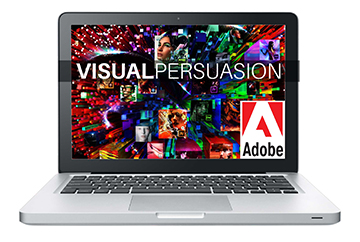 Is your company…
Incorporating Adobe Creative Cloud programs to increase efficiency and productivity within your company?
Making the leap from creating layout in a word processing program such as Microsoft Word to the industry-standard layout program, Adobe InDesign?
Switching from QuarkXPress, Pages or Publisher to InDesign?
Switching from CorelDRAW to Adobe Illustrator?
Switching from Final Cut Pro to Premiere Pro?
Transitioning to newer versions within the Adobe Creative Cloud?
Boosting department efficiency by encouraging advanced training?
Adobe Creative Cloud Onsite and Team Training
Whatever your situation may be, we would love to help you with your customized, Adobe onsite training needs. We are a Denver-based company, and we will come to you wherever you are located in Colorado. In fact, we will travel anywhere in the lower 48!
Advanced Adobe Classes
Our basic classes offer the fundamentals to get you started and functional. Beyond that, if your company requires more expertise—graphic design, long document design, interactive PDF creation (or whatever you want!), we can design your curriculum specifically for YOU. These classes are offered at either your location (1-12 students) or ours (2 or more students).
---
Get a Custom Quote for Your Adobe Creative Cloud Onsite Training Needs!
Once you contact us for a quote, we will send you our standard course outline and you can choose to take out or add material to customize your Adobe onsite training. This will help us determine the number of hours of training needed.
All corporate training is priced depending on your needs. Please call us at 303.941.1727 today or click above to receive a quote. Fill out the short form and we will respond to you within 24 hours.

The quote you receive includes:
Customized Adobe Onsite Training Plan
All associated costs including travel, room and computer rentals (if needed)
No hidden fees