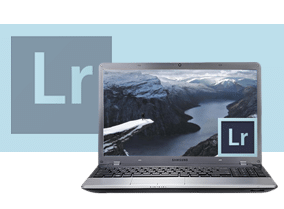 This class will run as custom training—dates, duration and pricing will be arranged between you and your instructor. Please contact us with the onsite training form, and we will get back to you within 24 hours.
Adobe Photoshop Lightroom Training
---
Adobe Photoshop Lightroom is a photo processor and image organizer that allows viewing, organizing and retouching a large number of digital images.
Post-processing is an inseparable part of professional photography for amateurs and professionals alike. Choosing the right software tool for post-processing your work efficiently is as important as having the right camera and lens combination for the job. Photoshop is widely used by photographers but it is not intended strictly for photographers—it has a much broader user appeal. Adobe has developed Lightroom specifically for photographers working in RAW format—it lets you organize, post-process, print and share photographs, all from one program. Lightroom's speed when working with multiple images (as in hundreds or even thousands) is unsurpassed. Editing in Lightroom is non-destructive allowing original files to remain intact and allowing the user to tweak, set or cancel adjustments at any time.
Topics covered in your Photoshop Lightroom training:
Create stunning images
Get more done in less time
Protect your copyrights
Organize your photos
Professional retouching
Create web galleries
Remove Flaws and Defects
Share photos easily
Attract search engines
Make beautiful slideshows
Do everything from one program
Adobe Lightroom, Level 1 Training Course (Download Course Outline)
Advanced, customized and onsite classes:
Advanced and/or customized training is offered onsite for all levels and class sizes in the Rocky Mountain region. Visit our Onsite Training page to request a customized quote.
Questions? Contact us and get a response the same day!