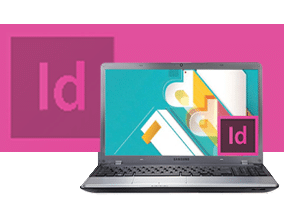 Upcoming Adobe InDesign Classes
Event Phone: 303.941.1727
Event Phone: 303.941.1727
Event Phone: 303.941.1727
Adobe InDesign Training
---
Adobe InDesign is the industry standard page layout program used to create professional layouts for print and digital platforms and output to not only desktop printers, but to the high-end printing and plating systems of real-world print shops.
[wooslider slide_page="ind-slideshow" slider_type="slides" limit="4″ thumbnails="default" id="ind" order="DESC" order_by="date"]
It is the end program where all of the elements in your project (photos, graphics, logos, text, charts, tables, etc) come together for layout and final output. In addition, InDesign can export HTML to transform your layouts for the web and can also publish content suitable for tablet devices.
InDesign gives you all the tools you need to design and print a professional looking product, giving you the competitive edge in your corporate communications.
Use InDesign to create: catalogs, ads, flyers, direct mail, proposals, spec sheets, brochures, calendars, packaging, posters, cd covers, letterhead, business cards, sales aids, billboards, trade show displays, user manuals, books, in-store displays, and much, much more.
Topics covered in your InDesign Level 1 training:
Basics/Opening a Document/Introducing the Workspace
Navigating the workspace
Working with graphics
Working with typography
Working with layers
Working with Pages and Master Pages
Working with color
Working with styles
Graphic Frames
Output and Exporting
Working with transparency
Learn the Basics and so much more!
Advanced, customized and onsite classes:
Advanced and/or customized training is offered onsite for all levels and class sizes in the Rocky Mountain region. Visit our Onsite Training page to request a customized quote.
Questions? Contact us and get a response the same day!