Our Visual Persuasion Adobe Training team is a group of dedicated professionals, each an expert in their field as well as seasoned educators. They live and breathe the Adobe Creative Suite software they teach and they know how to share their years of experience with you—showing you, through their customized curriculum, the easiest and fastest path to success with your software.
---
Marti Wedewer is a graphic designer, digital fine artist, college professor and corporate trainer. Her specialties are beginning and advanced Illustrator, Photoshop, InDesign, though she also teaches layout and design skills, conceptual thinking, typography, proofreading, color theory, and advanced digital illustration. Marti has been teaching the Adobe Creative Suite for 17+ years, first in a design school setting, and presently at Red Rocks College and as a corporate trainer for Visual Persuasion Adobe Training.  
Marti has worked for years in the design and advertising industry, partnered in an interactive multimedia company, and presently is running her freelance design business, BrioCreative. The synergy of her strong design background plus her teaching education and experience bring extraordinary depth to the classes she teaches—real world advice from a working professional is a valuable commodity.
https://www.linkedin.com/profile/view?id=24580972&trk=hp-identity-photo
---
---
Jessica Moore brings 15 years experience in communications design to Visual Persuasion. She holds an undergraduate degree is in New Media Production from Emerson College and an M.F.A. in Integrated Design from the University of Baltimore. Several of her positions were working with a range of media, web, newspaper, and video, before moving into in-house design roles.
A native of Maryland, Jess was the sole in-house designer for a professional services firm where she lead all graphic design work within the firm's corporate marketing department; since moving to Denver she has launched her freelance design business, Graphic Design and Moore.  Not only is she engaged with her clients, she has created her own line of greeting cards, stationery and prints.
In tandem with her design career, Jess began teaching in 2002, and has since taught in a variety of programs for communications and graphic design. She served as the Program Manager at the Johns Hopkins Computer Career Institute creating a design curriculum that was implemented in five schools. She has also taught at University of Baltimore, Harford Community College, Rocky Mountain College of Art and Design, Art Institute of Colorado, and Metropolitan State University of Denver. A firm believer that artists must fully know their tools, she can navigate Adobe software and loves the spark of excitement when students execute their vision.
In addition to teaching and her work with clients, Jess serves on the AIGA Colorado Board of Directors. She joined the board in 2014 and served as Co-Membership Director before assuming the role of President for the 2015-2017 term.
---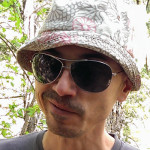 Ognian Bozikov
At the turn of the century Ognian Bozikov swapped the traditional canvas for one made of pixels and has been a freelance digital artist for the past decade. He's produced work for Big Keiser, Brinker, Brunswick, Hinckley, Jookt, Kona Grill, Motorolla, Universal Class, US Army, Zoes Kitchen and others.
A curious creature, who values learning above most else, he's happy to take opportunities for sharing the knowledge. As an educator he's helped establish the curriculum content of the Visual Effects and Motion Graphics department at the Art Institute of Colorado and has taught its upper-level courses.
Whether it comes to a client's brief or the tennis serve, programming or snowboarding, Ognian likes to turn everything into a game of problem solving.

---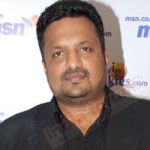 Sanjay Gupta, principal of icbp, has twenty years of experience managing technology companies and running other businesses. But his longtime passion is film and video production. He moved to Denver in 2011 to study Film and Video at Colorado Film School and he launched icbp in 2012 to help people grow their businesses through the magical medium of film and video. His experience as a business leader enables him to understand the client's vision and tell a powerful story.

---
Wes Price has over 19 years professional experience in creating anatomical illustration and graphic design for print, app and web-based interactive teaching modules. He was awarded a Master of Science degree in Medical Illustration by the Medical College of Georgia, one of only four accredited graduate programs of its kind across North America. Wes earned his Certification in Medical Illustration in 2011 and is one of approximately 250 Certified Medical Illustrators in the world.
Currently, Wes is an Associate Professor of Media Arts at the Art Institute of Colorado here he was named "Faculty of the Year" in 2011.
---
---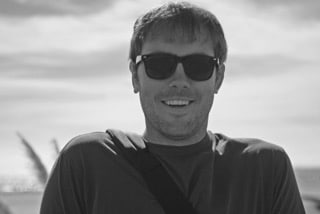 Pat Clark is an award-winning filmmaker and artist from San Diego, CA. While his narrative and documentary work explores a wide range of subjects, his films often present focused views of larger events. His work has screened at festivals internationally and generates discussion wherever it is shown. His video installation work focuses on human memory and the manner in which we collect, recall, and assign value to our memories. His video pieces rely heavily upon the use of archival material to create invented narratives which draw upon the past experiences of those who encounter the work.
He received a Bachelor of Fine Arts from the University of Nebraska-Lincoln, a Master of Arts in Television, Film, and New Media from San Diego State University, as well as a Master of Fine Arts with an emphasis in Multimedia from San Diego State University.  He is currently a faculty member at the University of Colorado – Boulder working in the Department of Critical Media Practices.
Check out Pat's website at: patclarkmedia.com