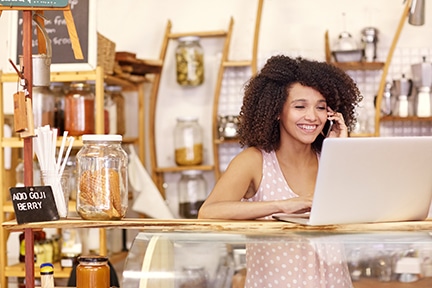 Are you a seasoned blogger or social media manager? Or, do you want to improve your social media brand or start a new blog? One tool you absolutely need—if you don't already have it—is Photoshop. It is yet another incredible Adobe product you have most likely heard of. It's been around for well over 20 years and is every blogger's and designer's most reliable helper.
How can I make my posts super effective?
Do you have favorite blogs or social media posts that stand out above the rest? Do you ever wonder how they post incredible photos with beautiful layouts Chances are they used Photoshop to create their impressive end result. It's a necessary tool for manipulating, repairing, and stylizing photographs as well as creating common and custom shapes, one-of-a-kind layouts, plus creating stylish, layered collages with text.
If you need to add some punch to your current blog or improve your social media branding, learning Photoshop along with the tricks of the trade is necessary. Visual Persuasion offers customized training to focus on the skills you need to make your blog or social media posts stand out. Taking a Photoshop class specifically for bloggers and social media will make using this software much more simple, so relax, you can easily take your existing blog and make it shine! If you have used Photoshop before, learning design basics and identity guidelines, plus techniques and troubleshooting, will prove to be super-valuable skills to have in this evolving digital world.
How can I get the basics of Photoshop, just for what I need?
In this Photoshop class we provide customized training tailored just for bloggers and social media managers. It targets the applicable skills used in social media design. If you are starting a blog, or planning on one in the future—or even developing an online social media brand—Photoshop makes developing your identity much easier. If you are a newbie to Photoshop, you can simply learn the most imperative tools in the software to you to get the results you want.
Once you understand the essentials of Photoshop, plus the tools and palettes, from participating this class—and why it behaves the way that it does—you will be on your way to making your new blog uniquely yours. A hands-on instructor is present to answer every question or concern you might have along your learning path.
But Photoshop is so scary!
Photoshop can appear daunting at first for most folks—however, there are many ways to use it to your best advantage. With a hands-on class and customized training specifically for your blogging or social media needs, you can instantly beef-up what you may or may not know about Photoshop. Skills such as design layout, color usage, developing special images and creative photos will benefit you now, and in your future blogging and social media life!
If you prefer a local, real world classroom, Visual Persuasion can customize training specifically for your goals with technology and design resources at your fingertips. You will be in the presence of teaching professionals from the technical and design industries that will walk you through concepts and software features, step-by-step, plus respond to your questions in a relaxed, small, personal venue.