Last May, Adobe introduced the Adobe Creative Cloud…but what is it? In the most simplest explanation, it is a new way to purchase Adobe software. But it is really much more than that.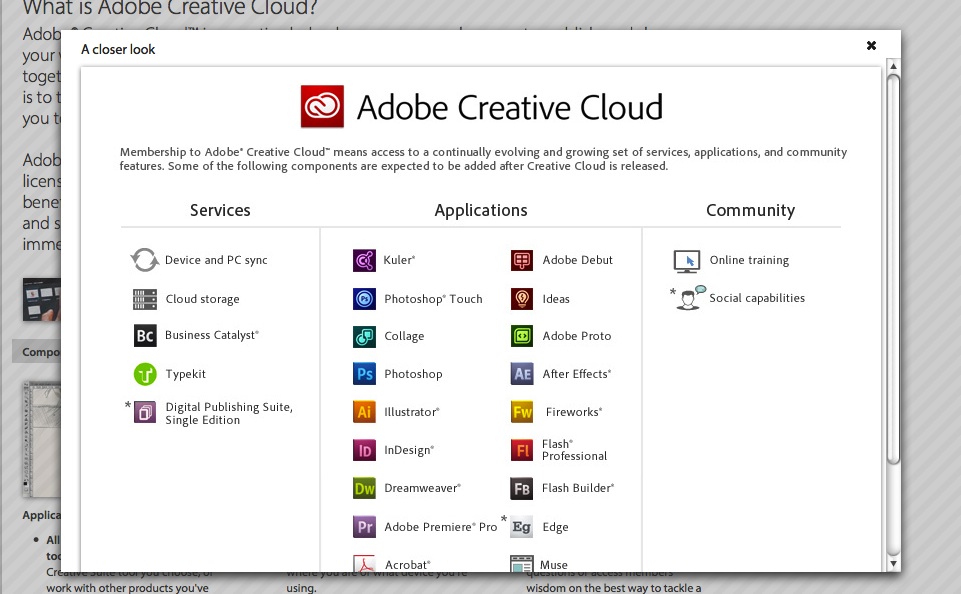 We are familiar with "Buying Option #1" (below), where we purchase a perpetual license to the software and we own it for a lifetime. Great, right? But there are a few negatives—purchasing a perpetual license comes with a hefty price tag. The CS6 Master Collections will cost you close to $3,000, while a year subscription to the Creative Cloud costs around $600. And after you spend nearly $3,000 on software, Adobe will release the next version, and now your expensive software is outdated. The Adobe Creative Cloud is always up-to-date.
Buying Option #1 (Perpetual License)
[custom_list style="list-1″]
Lifetime ownership
Expensive to buy
Specific to a version
[/custom_list]
Buying Option #2 (Subscription)
[custom_list style="list-1″]
Time-based ownership
Smaller payments
Always up-to-date
[/custom_list]
The top 5 reasons I love Adobe Creative Cloud:
Syncing Devices: With the Creative Cloud, you have the ability to sync your devices and have access to your files whenever and wherever you need them. With the help of Adobe touch apps, you can create work anywhere with your mobile devices, and sync your work with the Creative Cloud. For example, I created an illustration in Adobe Ideas (Image 1), an Adobe touch app for the iPad or iPhone. The illustration synced to the Creative Cloud, where I later opened it on my laptop where I have all my Adobe desktop applications.
All Adobe Idea files are vector graphics and the .idea file can be opened right in Adobe Illustrator (Image 2).
Image 1: Using Mobile devices, Adobe touch apps and syncing across devices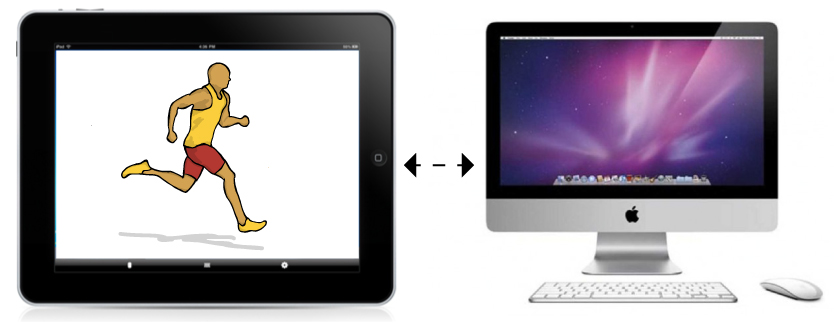 Image 2: Opening Adobe Ideas file in Adobe Illustrator

Cloud Storage: The Adobe Creative Cloud comes with 20 GB of cloud storage. You determine what files you put in the "Cloud."
File Sharing: Once you have files in the Cloud, you can share them privately by sending via an email, or publicly by posting to your Behance account. Adobe acquired Behance and it is now offered as part of the Creative Cloud. You can use Behance to showcase your work, get instant feedback and create a online portfolio using Behance Prosite.
Software Updates: Imagine receiving CS7 updates before CS7 is released. When you are a Creative Cloud member, you are treated as a VIP of sorts. As Adobe updates their software, you have access to the updates before the rest of the world. For example, Adobe Illustrator released a new Package Files feature. This gives Illustrator users the ability to "Package" their files, creating a folder that includes all their images, fonts, and the original Illustrator file—a packaged file works great for sending to a printer. This new feature was only released to Cloud members. This is just one example of many software updates since the release of CS6.
Access to New Products and Services: As a Creative Cloud member, you have access to any new products and services. For example, when Adobe acquired Behance, they added it to the Cloud as an additional service. Adobe Muse, a new web design application, is only available through the Cloud. Adobe Acrobat XI was released and only made available to Cloud members. Members now have the ability to create iPad apps with Adobe InDesign and Adobe Digital Publishing Suite, Single Edition (exclusive to Creative Cloud members).
There are many common misconceptions about the Adobe Creative Cloud—you do not run your applications in a web browser, you do not need to connect to the internet to run your applications, and you can share your work with friends and clients who do not subscribe to the cloud. And one of the best benefits of the Creative Cloud…you don't have to buy a separate subscription for Mac and PC. With just one subscription, you can install on your PC at work and your Mac at home (or vice versa).
Have questions about whether Adobe Creative Cloud is right for you? Contact us at mandi@vpclasses.com or 1-855-552-3623 (toll free). 
[message type="simple"]Interested in learning more about Adobe software applications? See our full
Schedule of Adobe Classes
. We teach from experience—not from a manual.[/message]