Content aware was added in Adobe Photoshop CS5—users described it as magical. With the release of CS6, Photoshop added a content aware option to the patch tool. It is very quick and easy to use and yes, magical. If you have used Photoshop's cloning, patch or healing tools in the past, you will find the content-aware tools take blending a few steps further. Here is a quick demo of how of how to use the content aware patch in Photoshop CS6. 
When you use the Patch tool in Content-Aware mode, you aren't just copying one part of an image to another part. This is where the magic comes in. There are many factors at play in a photo—color, lighting, texture, etc…making it difficult to remove an object from a photo like it never even existed. Fortunately, the Patch tool does this work for us.
First, select the Patch tool in the Tools panel (beneath the Spot Healing Brush). In the options bar, make sure "Content-Aware" is selected from the Patch menu. In the photo below, see how I dragged an outline (using the Patch tool) around the figure I want to remove. You do not want this to be an exact trace around the figure.
Image 1.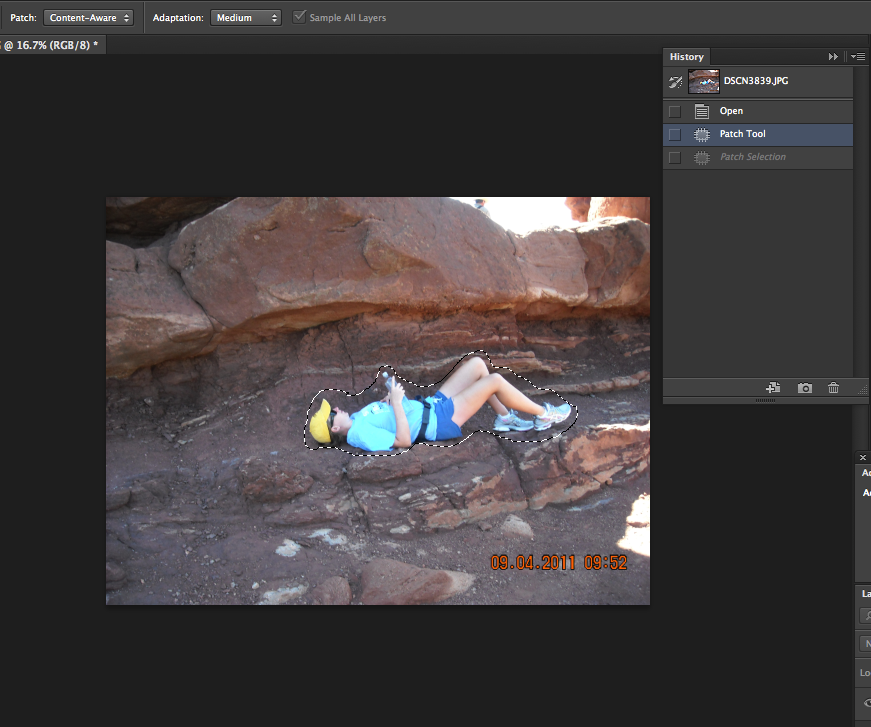 Next, you want to click in the selected area and drag it to an area you want it to match (in color, lighting, texture, etc…). See example in Image 2.
Image 2.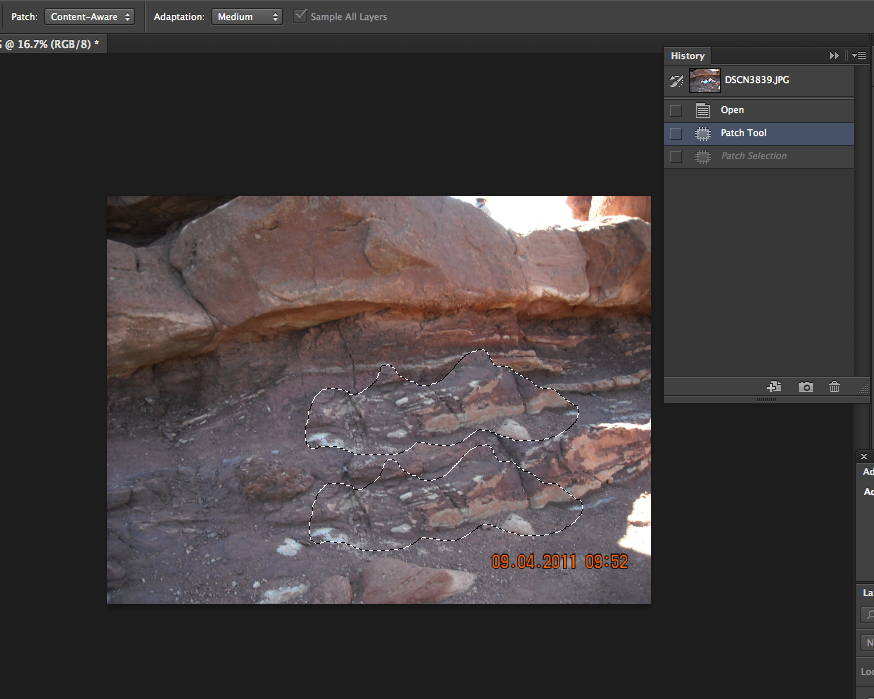 In the image below you can see the final result. I also used the Content Aware Patch to remove the date in the lower right-hand corner of the photo. It's like the figure was never even there—it is MAGIC!
Image 3.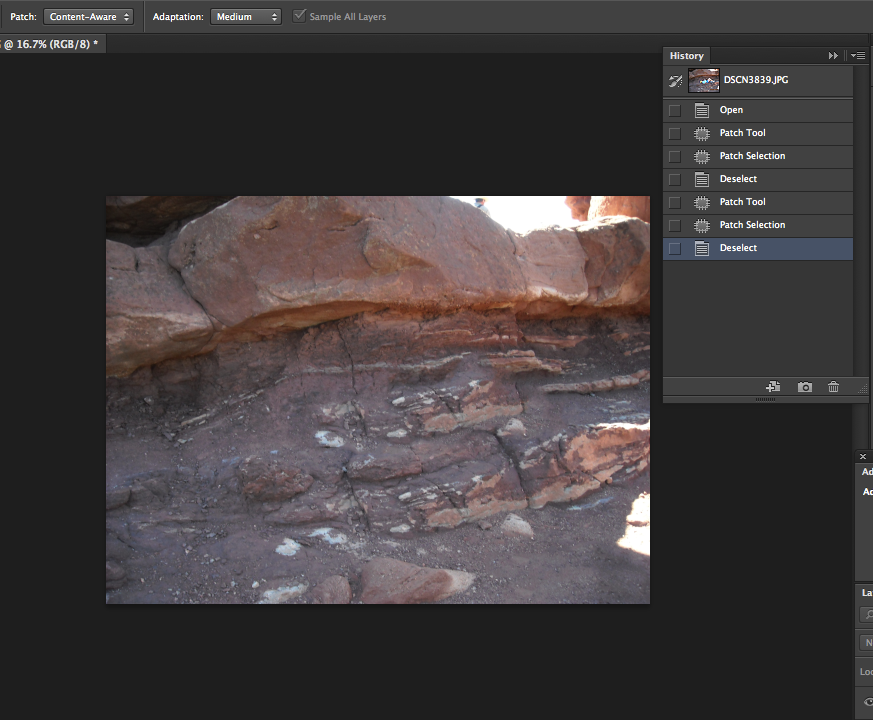 [message type="simple"]Interested in learning more about the Content Aware Patch and the other great features in Photoshop CS6? We offer small, hands-on
Photoshop classes
, taught by industry professionals.[/message]